Reversing the Mississippi
European premiere!
US, 2015, 52 min, English OV
Regie: Ian Midgley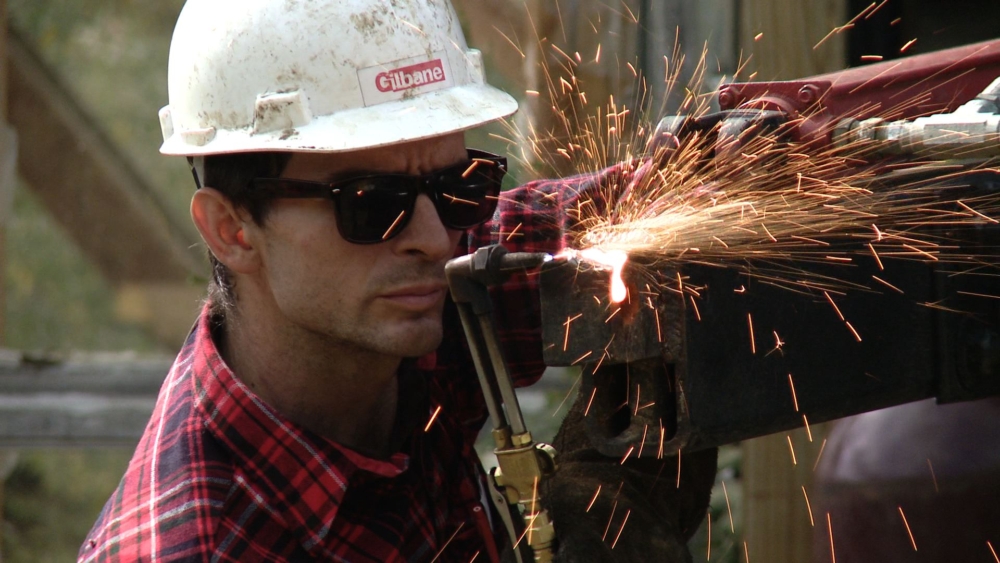 ---
FILMGESPRÄCH
with filmmaker Ian Midgley - via Videostream
---
CO-PRÄSENTIERT VON
ELEVATE, Spektral
---
---
A visionary inventor has created a technology that could change the world, but is struggling to inspire his rag tag crew when he meets a charismatic and rebellious teacher from New Orleans who challenges him to become a true leader.
A young filmmaker about to give up on society hits the road to search for answers when he meets two men who change everything.
Meet Marcin Jakubowski, who lives on a remote farm in rural Missouri. His world is one of mud and machines, and most nights he can be found welding in the back of his earthen brick workshop. Engines rumble and sparks fly. This is Factor E Farm, ground zero of the Open Source Ecology movement. Their mission is to re-design the world's most important machines using common tools and materials – so anyone could build their own civilization from scratch. Marcin's team of engineers designs and tests these machines day and night, and then releases the plans over the internet…for free.
However, Marcin is facing one big obstacle to success: himself. As winter closes in on Factor E Farm his crew becomes unsettled. They are feeling unappreciated and uninspired as they work day and night in meager living conditions. Marcin seems perplexed as to why his team is faltering. He needs a mentor.
Meet Nat Turner, who drove a school bus to New Orleans with a dream of healing the Lower 9th Ward after Hurricane Katrina. He gained national attention for transforming an abandoned grocery store into a community youth education center. At Our School At Blair Grocery he teaches kids to sell vegetables instead of crack. For many of his students it's not just a classroom, it's a sanctuary.
Marcin isn't the only one having troubles. Turner has been through mutiny within his team, been broke, and currently needs some new machinery to step up his game.
Our young filmmaker asks the question: if these two meet will they be able to make real change?
Turner arrives at Factor E Farm to meet Marcin and build a DIY tractor for his school in New Orleans. Their meeting is electric, but the crew is still wavering under poor leadership. Will Turner be able to teach Marcin a lesson in leadership before his workers desert him? Will the promise of a new tractor be realized in order to grow a new future for the Lower Ninth Ward?