The Mask You Live In
Austrian premiere!
US, 2015, 88 min, English OV
Regie: Jennifer Siebel Newsom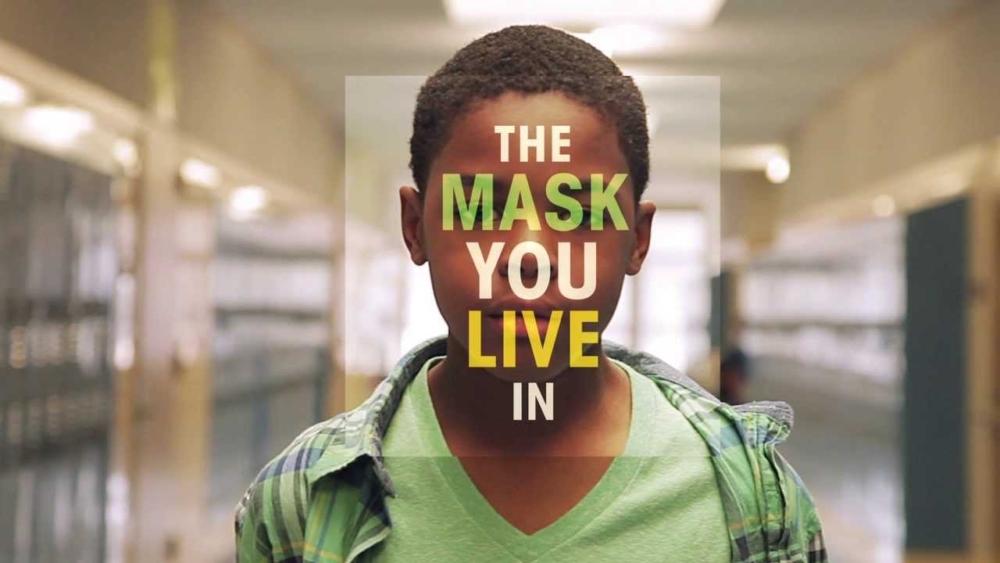 ---
FILMGESPRÄCH
mit Christian Scambor (Verein für Männer- und Geschlechterthemen Steiermark)
---
CO-PRÄSENTIERT VON
Frauenservice Graz, Referat für feministische Politik der ÖH Uni Graz, Verein für Männer- und Geschlechterthemen Steiermark
---
---
Modern masculinity, repressed emotions, and gender stereotypes perpetuated across our culture are well examined in Jennifer Siebel Newsom's powerful new work. The Mask You Live In deftly explores the strong messages and societal expectations that are both overt as well as embedded and reinforced through popular culture, sports, and our media.
Men from various backgrounds share the impact of their upbringing, relationships with their fathers, their struggles, and the deliberate choices they've made in raising their own children. Experts in the field, including authors, doctors, and educators, provide research as well as observations on the challenges men and boys face in our society's unrealistic expectations of hyper-masculinity.
Seamless testimony woven between compelling statistics and montages lend to the impact of this timely, provocative piece. Being expected to "man up" from a very young age exacts a heavy price on boys, and The Mask You Live In reveals how our current course of male identity needs to be radically altered. – L.V., Sundance