Pipelines, Power and Democracy
Austrian premiere!
CA, 2015, 90 min, French with English subtitles
Regie: Olivier D. Asselin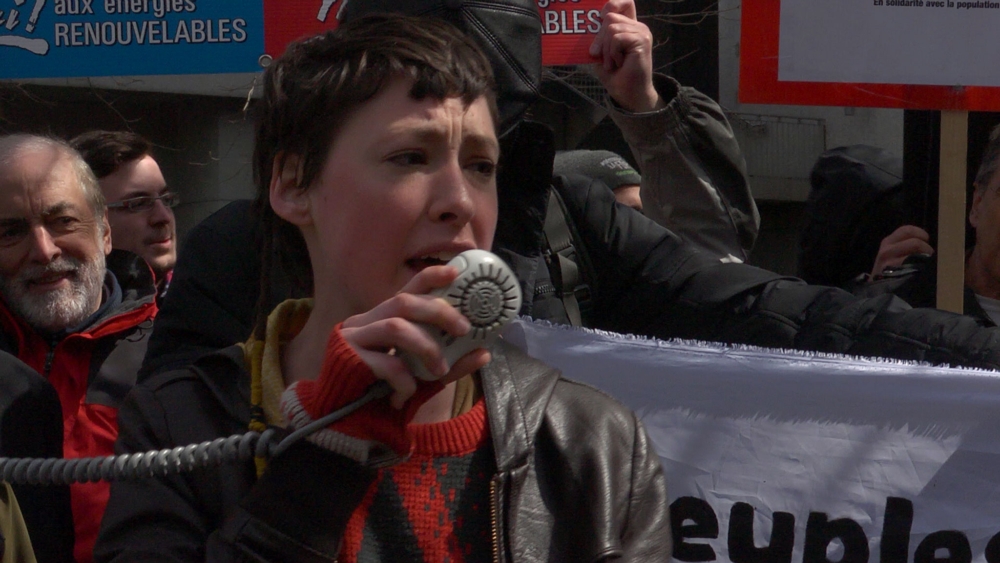 ---
FILMGESPRÄCH
mit der Protagonistin Alyssa Symons-Bélanger – via Videostream
---
CO-PRÄSENTIERT VON
System Change not Climate Change Graz
---
---
The expansion of Canada's oil sands industry – one of the most destructive on the planet – represents a huge environmental challenge. And, as Pipelines, Power and Democracy makes clear, when it comes to fossil fuels, political power doesn't always lie where we think it does. From the hallways of Quebec´s National Assembly, where parliamentary power resides, to the campaigns waged by environmental defence groups and the big media splashes made by some activists, director Olivier D. Asselin follows the journeys of four people who adopt a variety of tactics – showing that it is still possible to effect change.
Over the course of two years, Asselin documents the growth of an anti-pipeline movement in Quebec that rekindled a sense of collective purpose and solidarity. The result is a film that urges action at a moment in which our planet's fragile ecological balance is threatened by those who push for economic growth at any cost.