The Messenger
Austrian premiere!
CA/FR, 2015, 90 min, English OV
Directed by: Su Rynard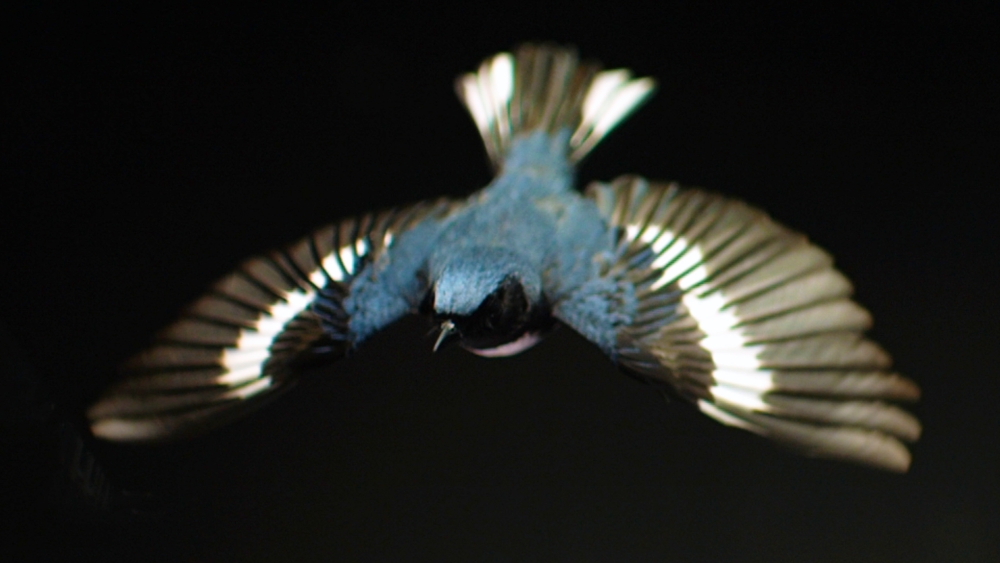 Wednesday
April 6th
20:30
---
Q&A
mit dem Protagonisten Martin Wikelski (Direktor des Max-Planck-Instituts für Ornithologie) – via Videostream und Sebastian Zinko (Birdlife Steiermark)
---
CO-PRESENTED BY
Austrian Biologist Association, Naturschutzbund Steiermark, Birdlife Steiermark
---
---
In ancient times humans looked to the flights and songs of birds to foretell the future. Today once again the birds have something to tell us.
Often heard before seen, songbirds are instrumental in Mother Nature's soundtrack. From Canada's boreal forest, to Turkey's wetlands, to New York's night skies, the migration patterns of these birds are vital links in the global ecosystem. Current technological advances allow scientists to track individual birds´ journeys, providing detailed information on where and when they travel. The data is alarming, and the causes of the songbirds´ plummeting population are numerous and devastating. Pesticides, monoculture, the wholesale destruction of forests, predators and city lights are killing them off at massive rates, while climate change is happening too rapidly for them to adjust.
The peril of avian species is a literal canary in the coal mine for humans, if we're willing to listen and take action before they´re silenced. The elegance of these colourful creatures is captured in stunning slow-motion flight as ecologists, enthusiasts and everyday people work to protect them and petition for change. – Alexander Rogalski
Awards:
Best Conservation Film, Jackson Hole Film Festival 2015
Hot Docs Top Ten Audience Favourite, 2015
Special Mention Best Documentary, CinemAmbiente 2015
e.a.